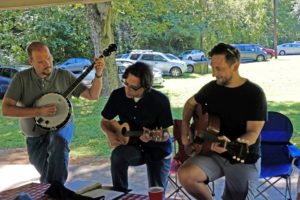 Join us following worship (around 12:30pm) at Shelby Park (East Nashville) at the Mission Shelter (same place as last year) on Sunday, September 23.
Everyone – friends, family, well-behaved pets! – is welcome and invited to bring a side dish or dessert. Fried chicken, biscuits, soft drinks, ice tea, and water will be provided by the Hospitality Committee.
Lawn games and musical instruments are encouraged!
Stephanie Coleman and Erin Bell will be coordinating Hospitality committee volunteers willing to help set up and clean up.
Address: Shelby Park, 2009 Sevier St., 37206 (Shelby Park details)