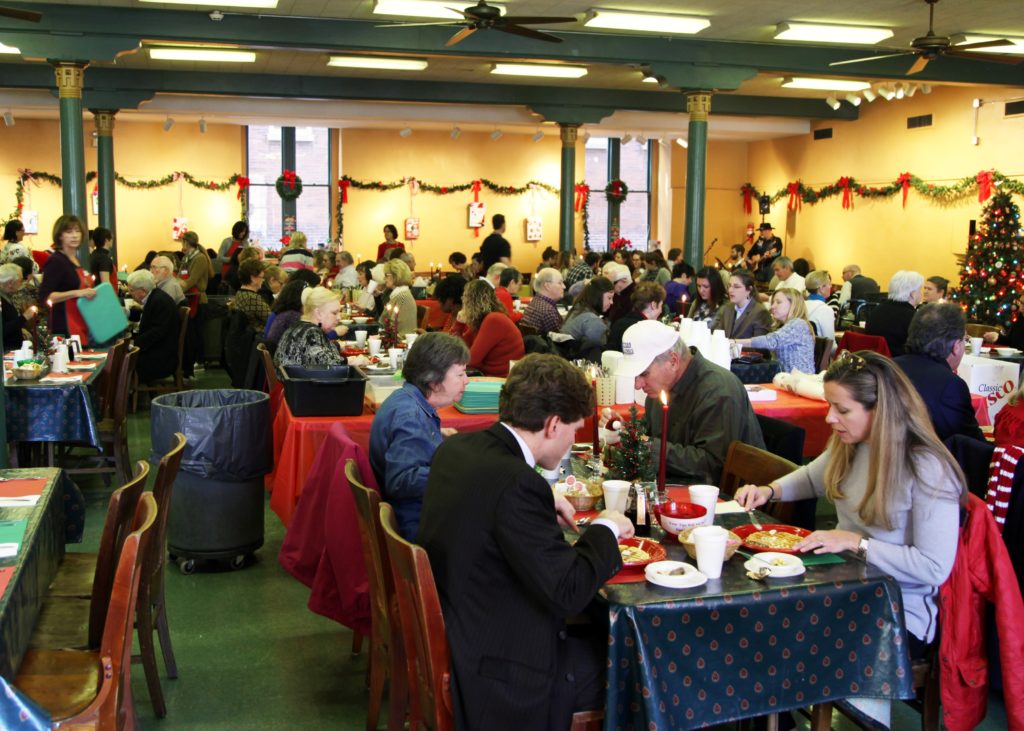 When: Dec. 7, 11am-2pm
Where: Fellowship Hall (entrance on 5th Ave. N.)
Tickets: $8 in advance (by calling DPC's office at 615-254-7585), $10 at the door
Menu: Waffles, turkey hash or sausage, grits, spice tea and coffee.
Also included: Bake sale, Christmas gift shop, silent auction, and scheduled tours
All proceeds fund DPC's ministry to the urban poor and homeless.
For 90 years, the annual Waffle Shop has been Nashville's unofficial start to the holiday season. Not Halloween, not Thanksgiving, not Black Friday. Waffle Shop.

Back when people actually went downtown for Christmas shopping, the kickoff event was lunch in the basement of the Downtown Presbyterian Church. Kindly folks made waffles, turkey hash and hot spiced tea to warm you with holiday spirit, and merrily send you on your way.

It's an event as unflashy as it is anachronistic, and that exactly is the charm. It connects you to this city in a special way. It also gives you a chance to tour one of the Nashville's architectural marvels, a church built before the Civil War in magnificent Egyptian Revival style.

New to town or pure native, this event is the chance to enjoy a meal in the true spirit of Christmas. Even more wonderful, the proceeds help fund the church's homeless ministries.