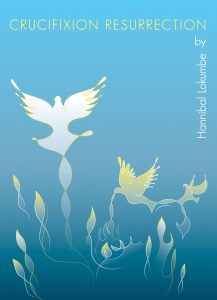 Walk of Love, 5pm
Tuesday, June 4, 5:30pm
Elder David Maddox and Music Director William Taylor are members of the Board of Directors of Intersection, a local contemporary classical music group. On Tuesday, Intersection will be presenting a concert at the church in conjunction with the League of American Orchestras, which is holding its national convention in Nashville.
The following description is taken from the LAO conference materials:
At 5:00 PM, the entire Conference delegation (and others) is invited to convene in the lobby of the Omni Hotel with Nashville community members to participate in a silent walk to Downtown Presbyterian Church. The meditative "Walk of Love" was envisioned by composer Hannibal Lokumbe as an integral part of his work, Crucifixion Resurrection: Nine Souls a-Traveling, honoring the nine victims of the mass shooting at Mother Emanuel African Methodist Episcopal Church in Charleston, SC. Participants will hold banners commemorating the victims; the twelve-minute reflective experience will serve as a prequel to the work.

At 5:30 PM, composer Hannibal Lokumbe's Crucifixion Resurrection: Nine Souls a-Traveling will be performed by Intersection Contemporary Music Ensemble, with Artistic Director Kelly Corcoran conducting, in a free concert at Downtown Presbyterian Church, 154 5th Avenue North. The work is scored for jazz ensemble, chorus, narrators, and vocal soloists.
Conducted by Kelly Corcoran, conductor, artistic director, Intersection