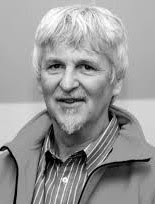 On Saturday, September 28, Second Presbyterian Church and The Downtown Presbyterian Church will co-host a day with John Bell at Second Presbyterian.
John is a Scottish hymn-writer and theologian with 18 credits in our hymnal, Glory to God. He's also Church of Scotland minister and longtime member of the Iona Community. In addition to several volumes of hymns and songs, John has also published books on the teaching and renewal of congregational singing, collections of liturgies, and biblical studies.
His ecumenical work deeply engages issues of social justice throughout the world. Recent efforts have taken him to South Africa, New Zealand and Australia. He regularly travels to churches and conferences in the UK, US and Canada. His primary passion is the renewal of congregational worship at the grass roots level.
While in Nashville John will conduct two Saturday sessions. The first will be on congregational singing in which we'll learn by doing. Using methods honed over thousands of sessions, John will have us singing in ways we might not think possible. He'll also make a case for congregational song as an indispensable centerpiece of worship and why not only can everyone sing, but why we must.
The second session will be based on his book Ten Things They Never Told Me About Jesus: A Beginners Guide to a Larger Christ. John will explore facets of the personal life, relationships and ministry of Jesus which are seldom the stuff of preaching or conversation, but which are all rooted in the Gospels and are necessary if we are to be freed from the passive stereotypes which still dominate thinking about Christ.
The Saturday sessions will begin at 10:00 a.m. and conclude at 3:30 p.m. with lunch in between.