Saturday Breakfast
In 2006, based upon the ministry of the Wednesday Lunch, the Sunday Breakfast experience was formed.  In 2016, we moved our weekend breakfast offering to Saturday mornings and joined forces with our friends at Lambscroft Ministries.
Every Saturday morning we serve a hot and nutritious breakfast to Nashville's homeless and urban poor. Around 150 guests are typically served at 8.30 a.m. in Fellowship Hall. We also receive food donations from Panera Bread, Starbucks and Wild Eggs. We are grateful for our extended family across the city!
Further help at serving meals and volunteering in our clothing closet is always appreciated. To find out how to volunteer click here.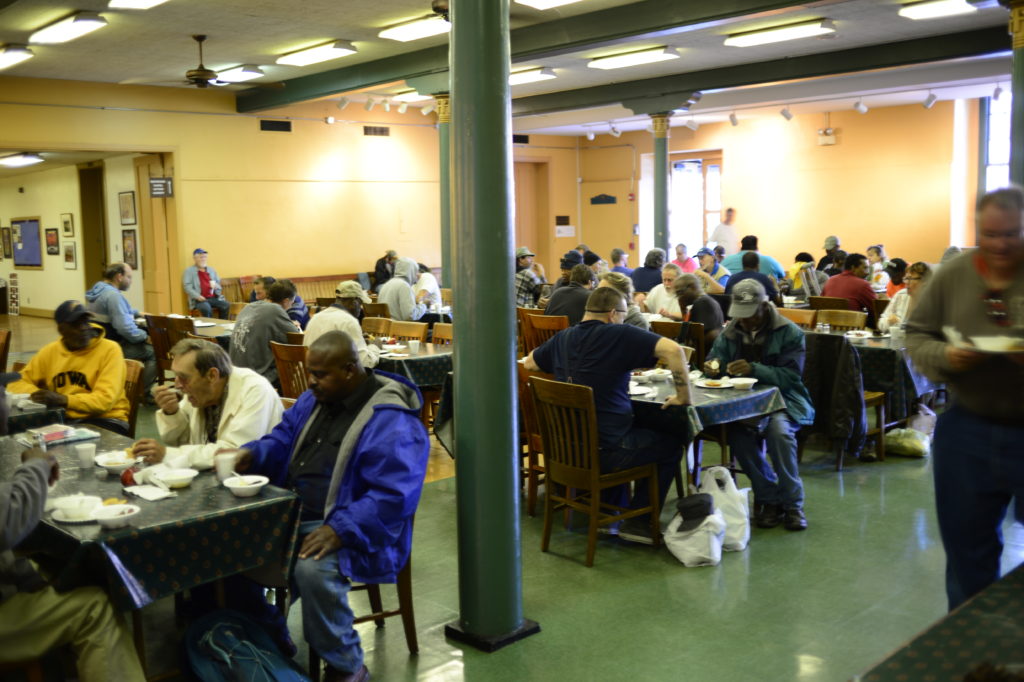 Wednesday Lunch
IMPORTANT: We have decided to permanently end our Wednesday lunch program. For more details, please read Pastor's Mike's and session's announcement.