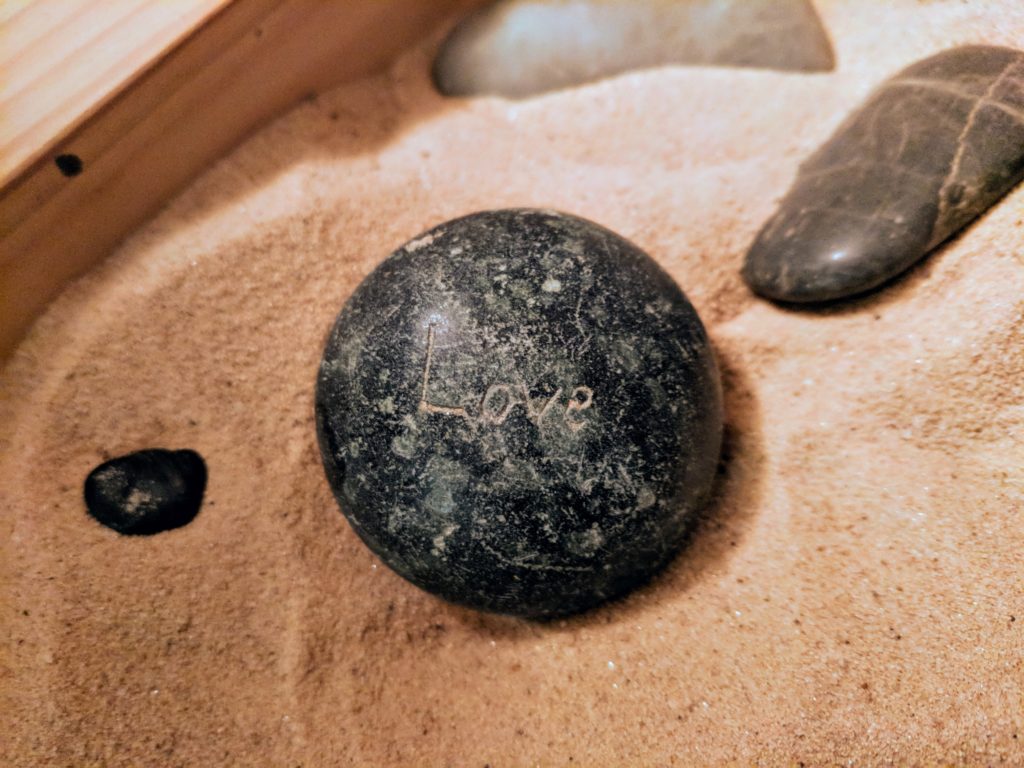 One of the criminals hanging next to Jesus insulted him: "Aren't you the Christ? Save yourself and us!" Responding, the other criminal spoke harshly to him, "Don't you fear God, seeing that you've also been sentenced to die? We are rightly condemned, for we are receiving the appropriate sentence for what we did. But this man has done nothing wrong." Then he said, "Jesus, remember me when you come into your kingdom." Jesus replied, "I assure you that today you will be with me in paradise."

~ Luke 23:39-43
Love – Sacrifice
from The Purpose Driven Life Devotional for Kids by Rick Warren
This is how we know what love is: Jesus Christ laid down his life for us. And we ought to lay down our lives for our brothers and sisters. Dear children, let us not love with Words or speech but with actions and in truth. (1 John 3:16, 18)
"I love you!" is probably not something you say a lot. Your parents may say it when they leave for work or drop you off at school. You may hear girls say it all the time to their best friends. It's even thrown around on TV, such as when singing contestants say it to their fans, or vice versa. You probably say it when someone does something nice. "Hey, my mom packed an extra snack for you today," a friend says. "I love her!" you might respond.
But love isn't that simple, so being slow to use the word is definitely okay.
Jesus Christ set the standard for love – he died for our sins out of love. Your parents might be willing to die for you. But no one else in his right mind would die for a singer, band, or school friend – and definitely not for a favorite snack.
Love is actually a kind of sacrifice. If we really love someone, we would give up something big for that person. Most of the time when people say they "love" someone or something, it really means, "I like you," "I think you're awesome," or "Thanks so much."
A real "I love you" comes from a deeper place. So is there anyone you really love?
Prayer
Lord, I don't know that I'm ready to really love anyone. But, you love me and call me to love others. Show me how to find that deep place that your loves comes from.
It's hard to fully understand and accept how our place has been taken by Christ on the cross. It's also difficult to allow our sins to be covered by the great sacrifice of love that took place when Jesus died on the cross.
At this station, allow for the love of such a great sacrifice to cover you.
---
Continue your reflection and join in the conversation on Instagram and Facebook.