Tickets – https://www.theliturgistsgathering.com/nashville-tn/
The Liturgists are a global community working to subvert the barriers our society builds around religion, race, gender, ability, and sexuality. Our work is centered around compelling discussion, non-judgmental community, and thoughtful, evocative art. Currently, that work is expressed through a popular podcast called The Liturgists Podcast, hosting events world-wide for the spiritually estranged called The Liturgists Gathering, and producing liturgies, educational resources, and meditations for our community.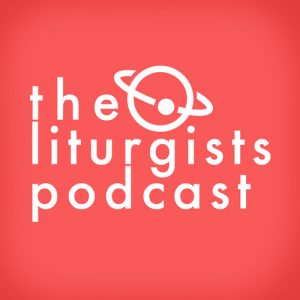 The Liturgists Podcast is a chart-topping, genre-bending exploration of faith, science, and art for the spiritually homeless and frustrated. It attracts a diverse listenership of believers and skeptics including denomination Christians, atheists, and religiously unaffiliated. The show hosts a global, safe discussion about what it means to be a follower of Christ in the 21st century. It produces clarity and insight by looking at essential topics through the lenses of art, faith, and science – and has helped millions start the journey to growth and recovery following spiritual estrangement.
The Downtown Presbyterian Church is excited to host The Liturgists Gathering on November 30 and December 1, 2018. The conference is a safe place to have honest discussions about doubts, hopes, fears, and faith and will include a recording of the podcast. There will also be ample opportunity to engage the hosts with questions and conversation.
More than 400 tickets for the Nashville event have already been sold. Click this link to get tickets and for more information.