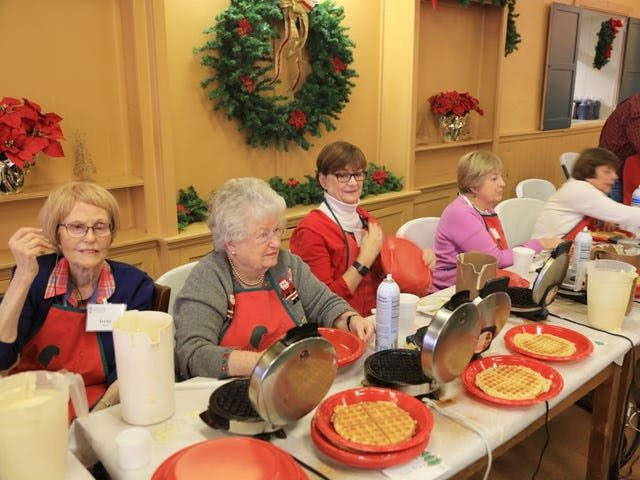 Celebrate Downtown Presbyterian Church's 96th Waffle Shop from the comfort of your home; we're going virtual this year!
Online tickets for this year's one-of-a-kind event will be available for purchase on November 1, 2020. The purchase of a $10 Virtual Waffle Shop ticket will include a commemorative Swedish dishcloth, access to the church bake sale of homemade cookies and cheese wafers, and a link to a (commemorative) Waffle Shop video.
This Waffle Shop video will include:
the music of Les Kerr & Brent Stoker
our very own William Taylor with special organ music
Waffle Shop reflections and musings by members and friends
Photos from various Waffle Shops of the past
100% of the proceeds from the sale of Waffle Shop tickets, baked goods, and Swedish dishcloths will help to fund the church's community outreach program, assisting less-advantaged members of our community.
Donations will also be accepted which will go directly to the community assistance fund.
---